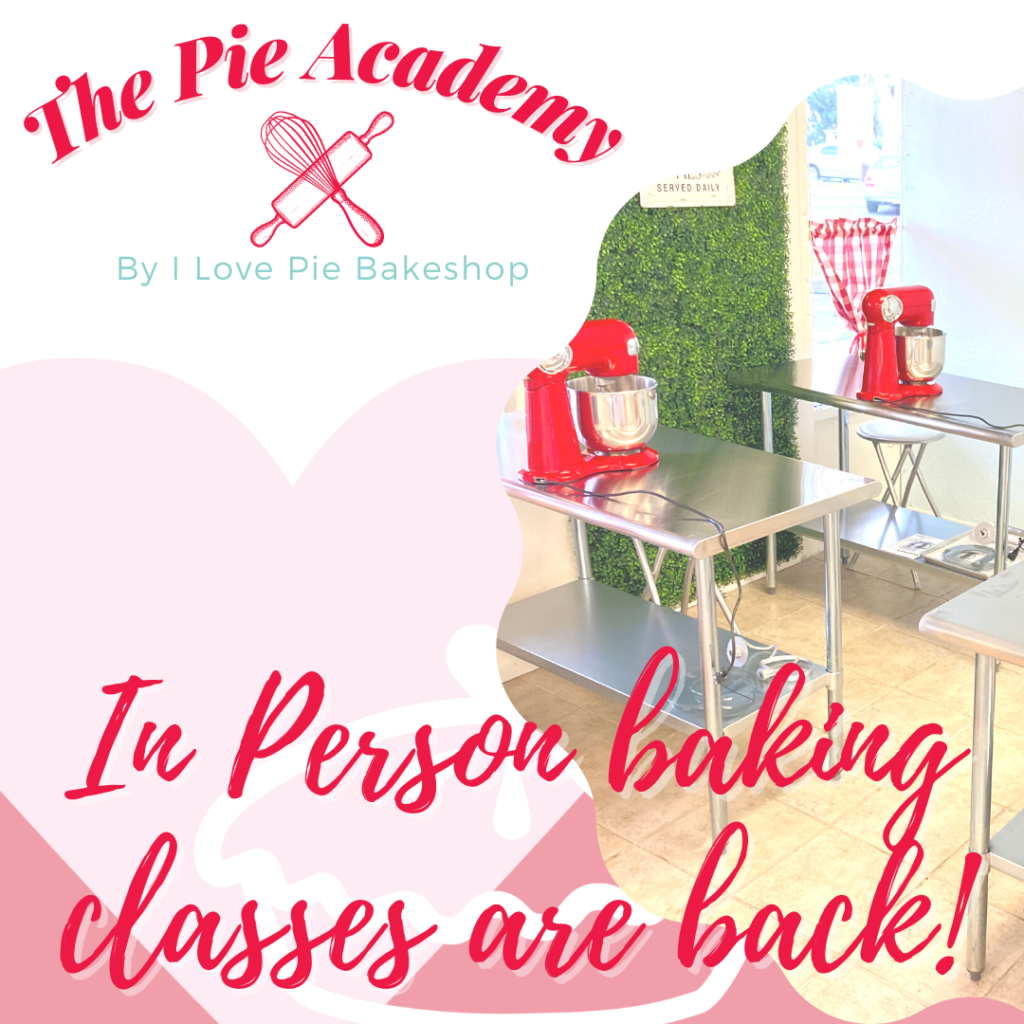 Our in-person pie-making classes are back at our new location! The upgraded intimate class setting for the best experience will have a maximum capacity of 8. Class bookings are non-refundable and cannot be switched to another class/date. Click on the class title for more info and to register. More classes are coming soon! For private pie-making classes please contact info@ilovepiebakeshop.com or call for information.
3:00pm – 5:45pm
Milagro Center
2:00 PM – 4:45pm
Milagro Center
Apple Cranberry Wreath Pie (21+) $105/Person (REGISTRATION OPENS 12/1/2022)
In this class you will make a delicious and gorgeous pie from scratch. Includes pie dough 101, filling, decorating AND BONUS this class includes a festive Christmas Apron you get to take home. Enjoy a glass of spiked eggnog while your pie bakes.
3:00 PM – 5:45 pm
Milagro Center
Eggnog Cheesecake w/Gingerbread Crust $85/Person (REGISTRATION OPENS 12/1/2022)